Let's talk about vaginas: anatomy, myths, other bits and health tips
In my novel I have spoken briefly about an anatomical component of the female human body, without going into great detail, so here, alongside three short excerpts from the book, I indulge in a more liberal reflection on this gem, this jewel in the crown.
Eden, in her early years, wondered about it …
What turned her off the most was looking at the reflection of her pubic hair. She wondered why, if she is blonde, the hair down there is so dark. After discreet investigation, she observed that the colour down there rarely matches the colour on the head, only ginger girls seemed to be an exception. And why is it curly?
What's the difference between a vagina and a vulva anyway?
Eden, continued with her research and exploration …
It was a shock to begin with, to see all those creasey, pinky-purplish irregular folds. Eventually she slid her middle finger inside, up to the second knuckle, and discovered that this orifice was like a pocket, the depth of which she didn't dare to explore.
How does an IUD work as birth control and can it be used after unprotected sex?
Where is the G-spot and what does the G stand for?
So many questions!
We need to talk about vaginas and vulvas
Published on Mar 8, 2019, in the Irish Times.
I say vaginas and vulvas because the words aren't interchangeable. The vagina is the muscular tube inside the body whereas the vulva is the exterior genitalia, including the glans of clitoris, the outer and inner labia, and the urethral and vaginal openings. It may seem pedantic to insist on differentiating between the terms, but actually it's imperative. When it comes to sex and health, we empower girls and women by teaching them the correct words. And no, "front bottom" isn't ever the acceptable term. @lynnenright
Lynn Enright, Irish Times, International Women's Day: We need to talk about vaginas and vulvas.
Let's Talk About … Vaginas
If that isn't enough info, then check out what Sam Cleasby has to say in her blog on the subject …
May we talk about them, may we celebrate them, may we educate and teach the world about the magnificent and wonderful vagina!
So Bad Ass website by Sam Cleasby, Let's talk about… vaginas.
Maybe you need a decidedly healthy perspective of your vagina, if so, there is some excellent stuff at the Huffington Post, by Jodie Brandman, a nutritional therapist, specialising in female health and fertility.
There are so many of us feeling very alone, dealing with a multitude of problems and thinking that the only way to solve the issues are by chomping down on medication or just grinning and bearing it. However, the time has come to change all that, as I uncover some of the most common issues and how we can help ourselves.
Read more here Let's Talk About Your Vagina.
Other stuff by Jodie Brandman.
Perhaps you need to get a real good look, an eyes wide open view, of the vagina
Maybe you need to see it, how to say, clearly, lots of it, how about 100? Documentary artist Laura Dodsworth photographs women and hears their intimate, shocking, moving, powerful or funny stories about how their vaginas have shaped their lives.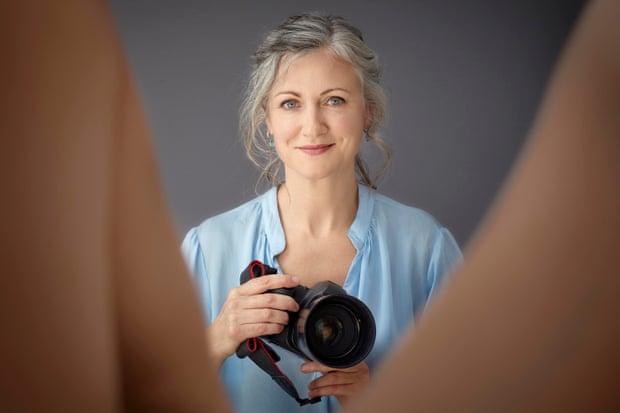 Laura Dodsworth has had three articles published in the Guardian, Me and my vulva: 100 women reveal all, is part of a project that follows on from similar ones she has done, first about breasts Me and my breasts: 100 women reveal all, then penises Me and my penis: 100 men reveal all.
It's something that we don't normally talk about, but a topic that us women need to get comfortable with a little more… and that's our vagina and it's health. … For the first time, 100 brave and beautiful women reveal their bodies and stories on their own terms, talking about how they feel about pleasure, sex, pain, trauma, birth, motherhood, menstruation, menopause, gender, sexuality and simply being a woman.
Photographer Laura Dodsworth was Interviewed by Liv Little, editor-in-chief of gal-dem.
More from Laura below …
Most women have no idea what's down there – there's no such thing as 'normal'.
Towards the end of last year, I published an essay about my vulva – in a book, and then in the Guardian. At 25, I'd spent years considering labiaplasty and having sex with the lights off, because of things ignorant boys had said, as well as some of my friends. I felt a deep sense of shame about my body, which over time became crippling. @BareReality
Vagina, vulva, lady garden, pussy, beaver, cunt, fanny … whatever you call it most women have no idea what's `down there'. Culturally and personally, no body part inspires love and hate, fear and lust, worship and desecration in the same way.
From smooth Barbie dolls to internet porn, girls and women grow up with a very narrow view of what they should look like, even though in reality there is an enormous range. Womanhood departs from the `ideal vagina' and presents the gentle un-airbrushed truth, allowing us to understand and celebrate our diversity.
Womanhood: The Bare Reality is published by Pinter & Martin on 21 February; 100 Vaginas will air on Channel 4 on 19 February.
It's not until you see a full set of female genitals filling your TV screen that you realise how little they feature in our culture. Bravo Laura, The Guardian, 100 Vaginas review – an extraordinary and empowering spread of the legs.
Why I photographed 100 vulvas
It's this shame that photographer Laura Dodsworth is aiming to overcome with her latest project, Womanhood. In a book and accompanying film for Channel 4, she tells the stories of 100 women and gender non-conforming people through portraits of their vulvas. It's the third instalment in a series: in Bare Reality and Manhood, Dodsworth photographed and talked to people about their breasts and their penises, respectively (both stories featured in Weekend magazine). The photographer has described the series as an "unexpected triptych"; she didn't know the project would take this direction at the start (and, when it was first suggested to her, she didn't want it to). But the more she thought about photographing women's vulvas, the more necessary she felt it was. BBC. Why I photographed 100 vulvas.
First things first: the documentary 100 Vaginas was not about 100 vaginas – it was about 100 vulvas. 100 Vulvas were photographed up close and personal by the artist Laura Dodsworth with their owners invited to sit, look and talk about them afterwards Presumably the powers that be thought calling it 100 Vulvas would lead too many unsuspecting viewers to settle down in anticipation of a programme about the history of Swedish engineering. Channel 4, About the programme.
Later in life, Eden had this to say …
The Vagina, in human terms, is the centre of the Universe, men fight for their entry rights, for the chance to become a link in the life chain complex, The Hostess is like the organisation's headquarters, responsible for passing their completed DNA document on to the next generation.
Let's talk about the penis and the vagina
Why is it, that even as adults, we struggle so hard with these words? Too many parents don't teach their children the correct names for their genitals. The penis may be called a willie, weewee, doodle, little noodle, ding-a-ling etc. Believe it or not, there are more than 100 adult names for the penis.
For girls it's not much better: nooni, woo-woo, mini, muffin, kitty, little girl parts or worst of all the "front bottom". You'd be surprised how many adult women still refer to their private parts as "down there" when they come to see me.
Matty Silver is a Relationship Counsellor and Sex Therapist
Matty Silver, Let's talk about the penis and the vagina
Fancy a day trip? What about a museum?
There is a penis museum in Iceland. Which is pretty cool. But there is no vagina equivalent anywhere in the world. We were pretty miffed (muffed?) when we learnt this but we thought, there's only one way to rectify this.
Make one.
The Vagina Museum is the world's first bricks and mortar museum dedicated to vaginas, vulvas and the gynaecological anatomy. The project launched in March 2017 and ran pop ups around the UK. The first premises opened in Camden Market in 2019 with a view to open a permanent premises in a few years time.
We have a vision of a world where no one is ashamed of their bodies, everyone has bodily autonomy and all of humanity works together to build a society that is free and equal.
Learn more about The Vagina Museum
For the traveller who wishes to visit far away places, The Great Wall of Vagina, must be on the list.
In The Telegraph we can read that Women face jail for 'religious hate crime' over giant plastic vagina protest that 'mocked' the Easter procession excerpt below.
Three Spanish women who carried a giant plastic vagina through the streets of Seville as part of a feminist protest reminiscent of Easter processions may face jail after lawyers claimed the action constitutes a "religious hate crime".
On May 1, 2014, the women took to the streets of the Spanish city wearing hoods and carrying the giant vagina mock-up on a plinth "in the style of the Virgin Mary," according to court papers. They are now facing charges of "crimes against religious sentiment", the court papers said.
The feminist group, which called themselves the "Sisterhood of the blessed rebellious vagina to the exploitation of precariousness" (Hermandad del Sagrado Coño Insumiso a la Explotación a la Precariedad), explained that they designed the protest to highlight issues of discrimination against women in the workplace.
Perhaps a humorous view is more to your taste, an earthy flavour with a pithy, yet zesty tang, then Sara hits the spot, spot on Sara. She wrote a book that deals with all of it.
Sara Pascoe jokes about feminity and sexuality on stage and screen but now she also has a book to talk about it all for a bit longer. Animal combines autobiography and evolutionary history to create a funny, fascinating insight into the forces that mould and affect modern women. @sarapascoe
Animal "Women have so much going on, what with boobs and jealousy and menstruating and broodiness and sex and infidelity and pubes and wombs and jobs and memories and emotions and the past and the future and themselves and each other."
Please visit her website and consider buying her book, Sara Pascoe
For more book titles which I recommend you can check out …